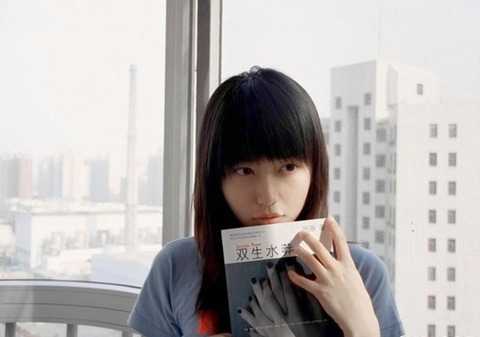 Sam also designed the Dino's website. And Natalie's friend Cristina Victor painted a giant mural in the back hallway, with nudes of all shapes. I plan to tell everyone that the reclining redhead in the foreground is me, though I will now rush to clarify here that she is not me. If you're standing in front of the mural and look down, you'll see that the floor is spangled with gold confetti, thrown by Michael.
Dino's will be open seven days a week, from 4:00 pm until 2:00 am. It's a bar, first and foremost, and that means that it's 21 and over – though there is a small area by the windows in front where kids can have a slice in the early part of the evening. We'll be making the pizza in a brick oven, powered by gas, and you can order it in two different styles: a round pie, which is in the same style as Delancey's, but 18 inches in diameter, rather than 12; or a square pie, or Sicilian pie, which is baked in a pan, a little thicker and crisp on the bottom and corners. With your pizza, you can get a salad, if you want something green: the "regular" salad is romaine with our garlicky "Jersey" dressing, and the "fancy" salad is wild arugula, shaved fennel, and Fra'Mani soppressata. Dessert is Valrhona chocolate feves, sold by the ounce. Bar-wise, we have nitrogen negronis on tap(!), 11 beers on tap, Ferrari shots (Campari, Fernet Branca, and vermouth, rawr), and of course wine, more beer, and a full selection of other booze, whatever you're into. I'm into negronis on tap.
As with Delancey and Essex, Dino's gave Brandon plenty of opportunities to indulge his love for eBay and for thrifting. We hope you will enjoy the statuettes above the bar, the light fixtures, the naugahyde bar stools, the red leather chairs.