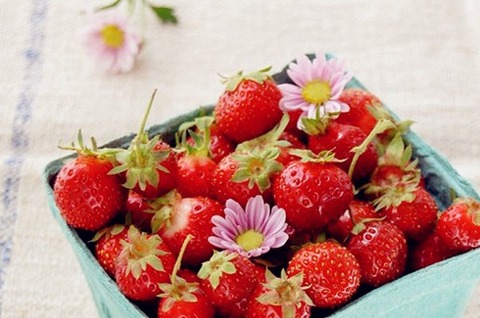 Anna and her husband had one daughter, Fabrizia. In her younger days Fabrizia was, by her own admission, interested in anything that wasn't Sicilian, and as soon as she was old enough moved north, where she established a career as an art historian and had two children of her own. When Anna launched herself into the culinary world, Fabrizia cheered her mother on from afar, at first. In her mid-40s, though, after suddenly finding herself out of a job, Fabrizia realized the not only was she deeply homesick for Sicily, but what she really wanted to do was dedicate her life to keeping traditional Sicilian cuisine alive too
Dream beauty pro
.
So Fabrizia moved back home and started working with Anna. Although she had previously never felt any particular affinity for cooking ("my affinity was for eating!" she told me), something about this food-centric life just felt right, like it was what she was really meant to be doing all along. It was only natural, then, that when Anna passed away two years ago, Fabrizia took over. She's now an active ambassador for Sicilian cuisine in her own right, spending several months each year traveling, giving lectures and demonstrations, and cooking as a guest chef in well-known restaurants (she has regular gigs at Babbo and Chez Panisse, for instance). The rest of the year she spends at Regaleali, teaching cooking classes and tending to the estate and its endless harvests. And this year at least, entertaining food bloggers
Electro.

Fabrizia with her cousin Giuseppe, co-owner of the estate's winery Tasca d'Almerita along with his brother Alberto. Can you see the family resemblance? It's all in the hair.

Due to the estate's comparatively high elevation and clay-rich soil, the conditions are perfect for growing a variety of reds and whites. Although everything they grow is effectively organic, they reject labeling it as such. Guiseppe is actually very concerned about the environmental damage being caused by 'organic' wine production, in particular contamination caused by runoff of copper sulfate, which is used widely as a non-chemical fungicide. At Regaleali, by contrast, they take a biodynamic approach, and are constantly seeking new methods that allow them to grow as sustainably as possible.

The thing that struck all of us, I mean apart from the sheer beauty of the place, was how we felt we were welcomed almost like members of the family. If you didn't know they rank among Italy's elite aristocratic families you certainly wouldn't know it by meeting them; everyone we met was refreshingly humble and down-to-earth. Fabrizia, in particular—who, by the way, is also a marchesa (marquess) like her mother—took us under her wing with such warmth and affection that we felt more like long-lost children home for a visit than a crew of camera-toting journalists
PSVANE
.